Trusted by World Champions
50,000 Gis Shipped Worldwide
Our strongest ever kids Gi.
In stock, same day dispatch!
Worldwide fully tracked delivery available
Next day delivery available.
For the first time ever our flagship kimono is available in kid sizes! It's been over 10 years since we developed our first M6, the Mark 1. Since than we have released several new editions of our flagship kimono. Each edition has improved on the previous, with technical and design upgrades. Sporting the iconic M6 cut which made it a beloved kimono for thousands of Jiu Jitsu players. For this latest edition of the M6, we have focused on updated high density embroideries on each arm, reinforced strengthened stitching and slick Progress design by Progress Sam. The Peach colourway is the first release of the newest edition of M6s.
Use our size chart above to work out the best size Gi for your child, if you have any queries just drop us an e-mail on support@progressjj.co.uk and our experienced team can help!
We all train BJJ at Progress and we know what you expect when you buy a Gi from us, long lasting quality, comfort and style. Our M6 Mark 6 Gi is the workhorse of our Gi collection, providing competitors with a solid go-to choice when it comes to day in, day out hard training. We can say from experience, it's the real deal and the real customer reviews only back us up. If you ever have any (rare) issue with your M6 Gi, please get in touch with us by e-mail support@progressjj.co.uk or on social media @progressjj and we'll do our best to fix any issues you have. That's a promise!
We recommend washing our Gis on a cold setting with non-bio detergent. Don't machine dry to avoid shrinkage and extend the longevity of your Progress Gi!
The Progress Guarantee
Shop with total confidence, we have a 90-day hassle free returns policy and because we know our products are the best in the world, we guarantee to replace any damaged products for the first 6 months!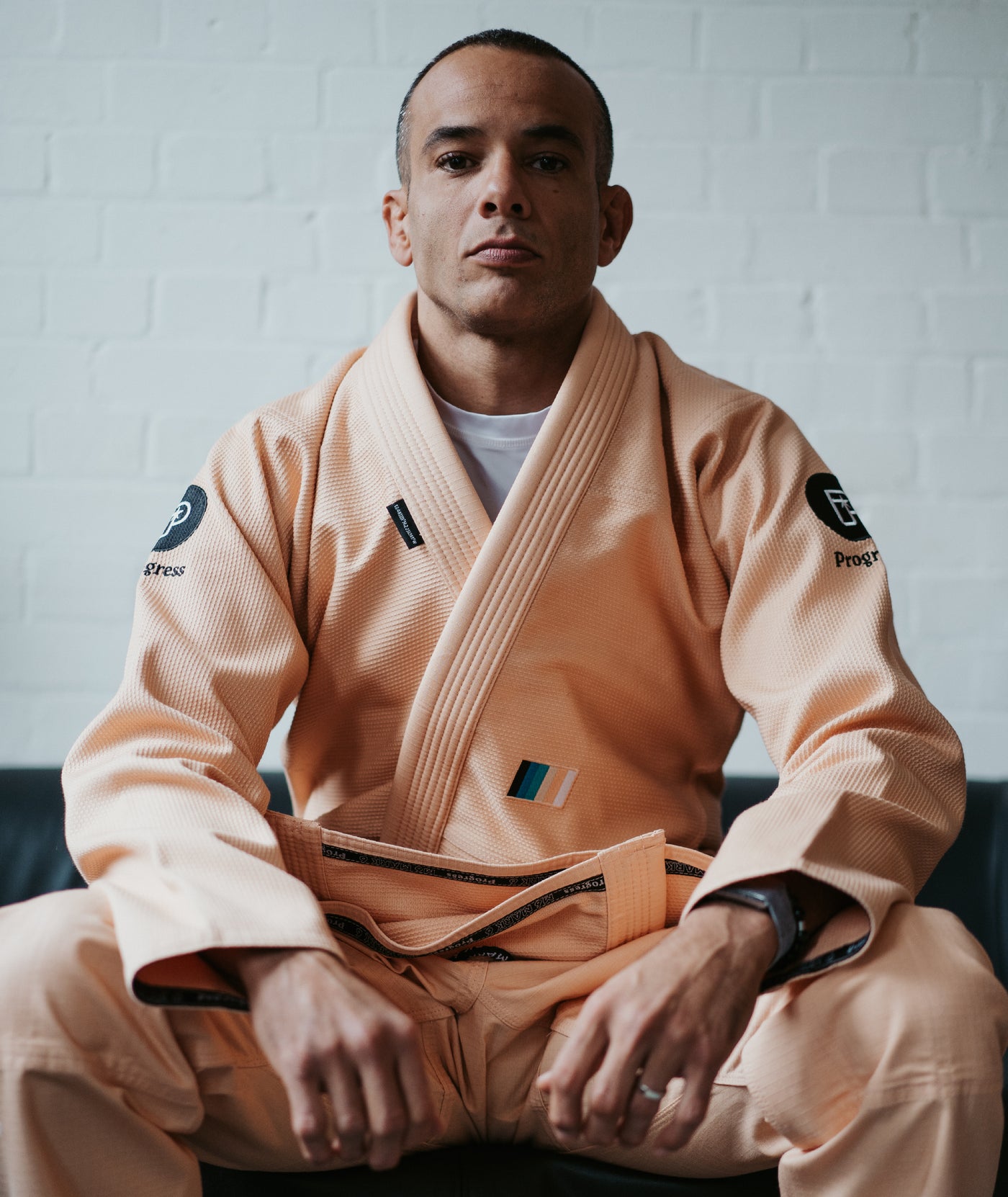 Why is the M6 perfect for weekly training?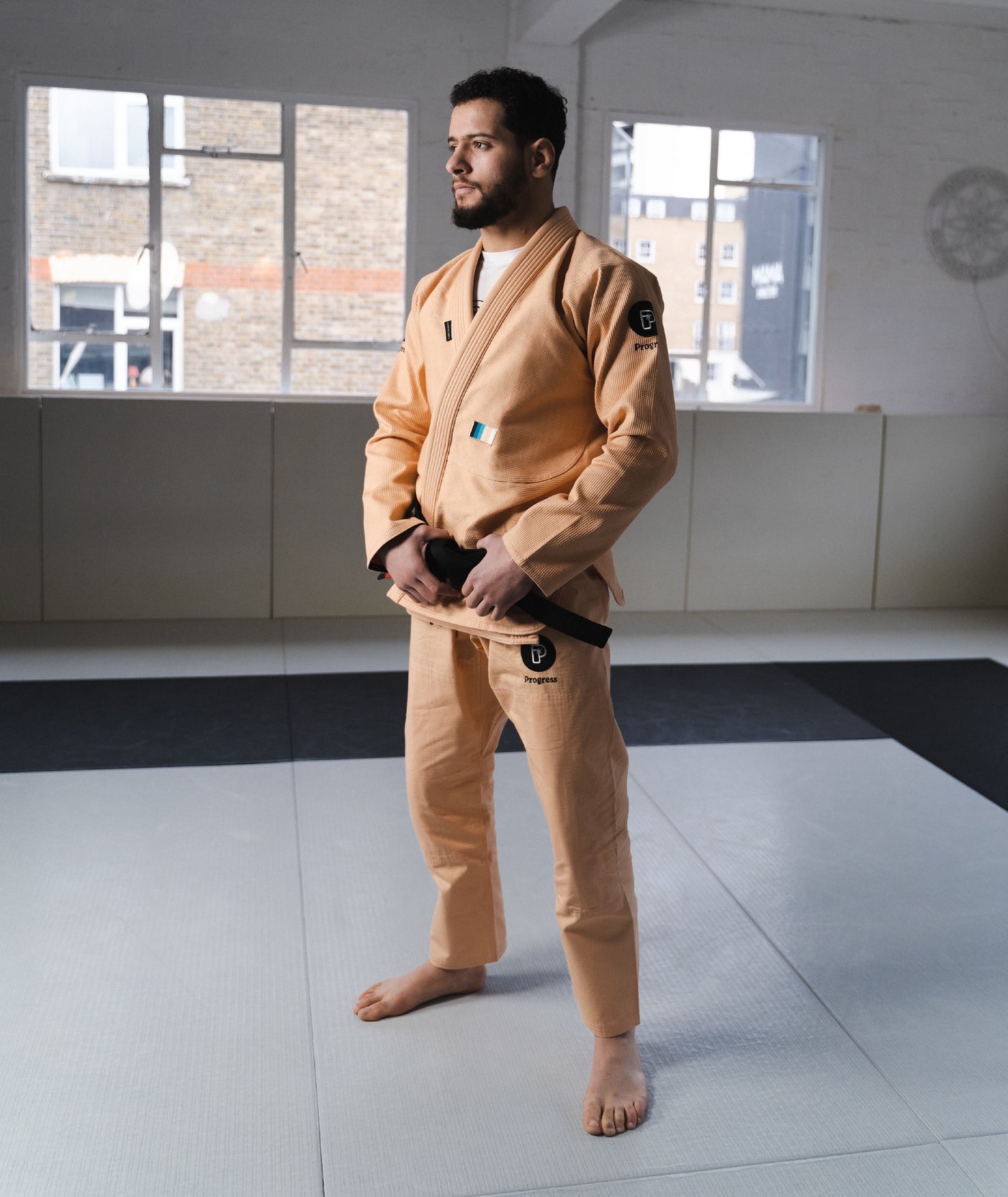 Why is the new M6 so durable?
Who are we?
The Progress Story
Our Mission is to motivate and inspire all our customers, and grow the sports through our passion for Jiu Jitsu.
Find out more about how and why we started in our story