Trusted by World Champions
50,000 Gis Shipped Worldwide
Pro Seamless Sports Bra - Black
Seamless and sweat-wicking, perfect for rolling
In stock, same day dispatch!
Worldwide fully tracked delivery available
Next day delivery available.
Our brand-new Ladies Pro Seamless Grappling Bra – this is not your average sports bra. It's meticulously designed to enhance your training, offering unparalleled comfort, durability, and the perfect fit. Say goodbye to bothersome seams and stitches with our seamless construction, ensuring a frictionless experience during your workouts. Crafted from premium materials, this bra is engineered to endure the most rigorous training sessions. Achieving the ideal fit has never been easier. Don't miss out – order yours now and experience the remarkable difference!
Check out our full size chart above
At Progress we're dedicated to providing the best service for every single one of our customers. If you ever have an issue with one of our shorts either drop us an e-mail (support@progressjj.co.uk) or message us on social media @progressjj and we'll do everything we can to fix your problem 🤝
Cold wash and hang dry to get the most out of your Progress bra!
The Progress Guarantee
Shop with total confidence, we have a 90-day hassle free returns policy and because we know our products are the best in the world, we guarantee to replace any damaged products for the first 6 months!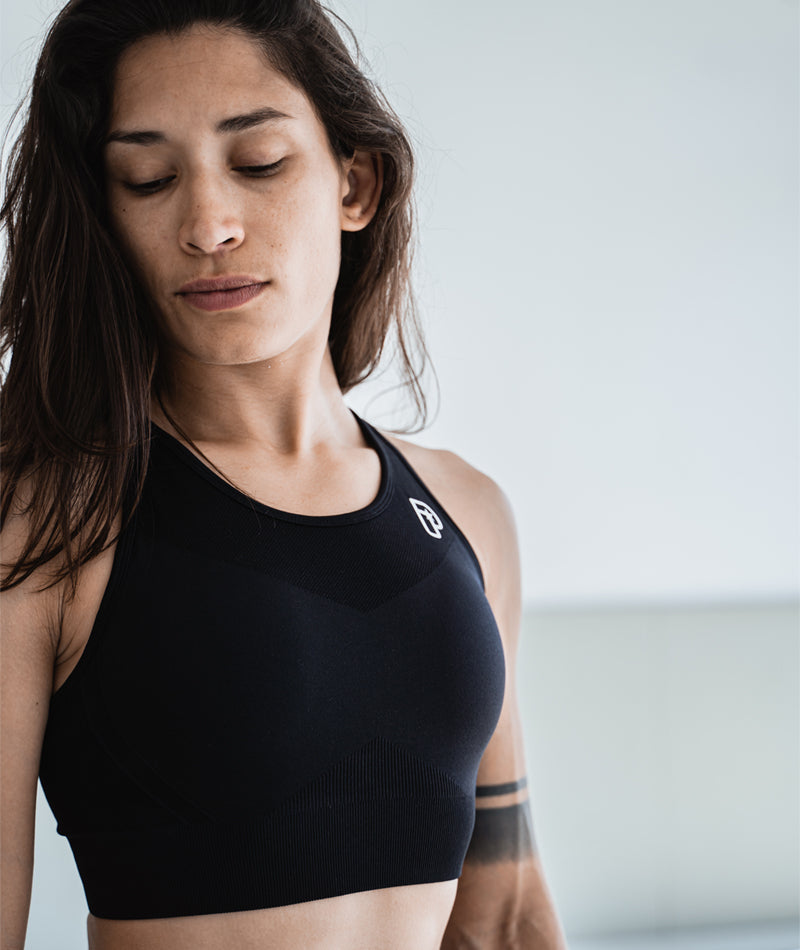 The Ladies Pro Seamless Grappling Bra is perfect for you!
What makes Progress products special?
Who are we?
The Progress Story
Our Mission is to motivate and inspire all our customers, and grow the sports through our passion for Jiu Jitsu.
Find out more about how and why we started in our story